NATA Associate Members
The following companies help enable NATA to better serve you by becoming associate members of NATA. If you do business with these companies, we hope you will thank them for helping us improve the industry. If you don't currently do business with them, we hope you will thank them by giving them a call the next time you can use the products or services they offer!
Acker & Associates, PC

Randal B. Acker
525 SW Jackson St.
Portland, OR 97201
(503) 228-2495
[email protected]
Acker + Associates P.C. is a law firm providing general legal services mostly involving business law. We put an emphasis on business formation, contracts, leases, employment, property, and disputes.
"We have substantial experience in the automotive industry. Your NATA membership entitles you to a free initial consultation with Acker + Associates P.C."
Aliat
Bob Kohnle
412 Jefferson Parkway #201
Lake Oswego, OR 97035
(503) 710-1779
[email protected]
Protecting your business with better HR decisions.
ALLDATA

Since our beginnings in 1986, ALLDATA has made it easier for technicians to access the OEM-accurate information and procedures they need for safe and accurate repairs.
Applus

One of DEQ's approved vehicle emissions testing device providers
Carson Wealth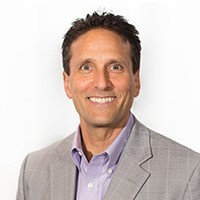 Local 503.603.0880
Mobil/Text  503.782.6160
Toll Free 888.603.0880
Fax 971.223.4728
Carson Wealth
10200 SW Greenburg Road
Suite 340
Portland, OR 97223
carsonwealth.com
Financial freedom isn't just about money. It's about finding your why and aligning your resources to pursue it. Carson Wealth helps you define that why and create a financial plan that lets you live out your unique vision of freedom.
DiMartino Associates

Partnering with NATA to design and market an industry specific Association Health Plan uniquely designed for Oregon automotive businesses. DiMartino Associates works exclusively with insurance brokers to provide their clients with a competitively priced proposal from NATA Health Trust.
Elliott, Powell, Baden & Baker, Inc.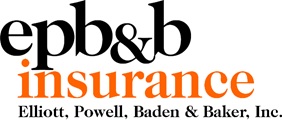 Elliott, Powell, Baden & Baker Insurance is a full-service multi-line business based in Portland, Oregon.  We offer Personal Lines, Commercial Lines, Bonding, Life, and Health coverages to customers in the Western U.S. – with the bulk of our business generated in Oregon and Washington.
Health Net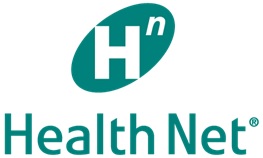 Dwight Stegner
Account Executive
Health Net Health Plan of Oregon
13221 SW 68th Parkway, Suite 200
Tigard, OR 97223
503-430-4804
Health Net provides quality affordable health plans for individuals, families, Medi-Cal members, Medicare and businesses.
Identifix

Access to a database over 3,500,000 technician submitted, verified, and confirmed fixes. All searchable by vehicle, symptom, or OBD-II code so you can find the fix you need instantly.
Irvine & Company LLC

Irvine & Company, LLC is an independent CPA firm located in Portland, Oregon
Kaiser Permanente

Raesha Penwell
500 NE Multnomah Street, #100
Portland, OR 97238
(503) 490-6913
[email protected]
We provide high-quality healthcare and coverage together to help you stay healthy, live longer, and thrive.
La Porte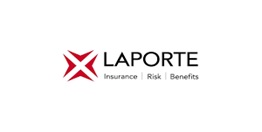 J.B. Ruble
5515 SE Milwaukie Ave #1
Portland, Or 97202
(971) 404-3575
[email protected]
The core components of our client service strategy are as follows: Service Menu, Consulting & Administration, Service Standards and Insurance Placement. We find the right balance of insurance and risk management that create effective solutions for you.
Lithium Marketing

We provide our customers with SEO (search engine optimization), PPC (pay per click) management, web design, and social media marketing that expands their reach into the world.
LKQ Corporation
LKQ Corporation is the leading provider of alternative and specialty parts to repair and accessorize automobiles and other vehicles.
Mail Shark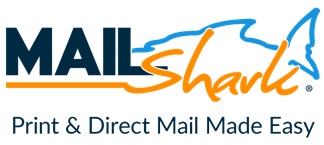 Mail Shark is a Full-Service Direct Mail Marketing Company specializing in helping auto repair shops and tire dealers increase and retain car count.
We use data driven strategies such as penetration reports and demographic analysis to ensure our clients are reaching the right audience and execute match back reporting to provide transparent response rates and ROI.
We also make direct mail marketing affordable for shop owners by giving them flexibility to spread their mailings and payments on a weekly basis. In addition, we provide the widest variety of both paper and plastic direct mail marketing products.
Our auto repair industry marketing expertise, in conjunction with our data driven approach, weekly mailing platform and wide variety of products truly set our clients up for success.
NACM of Oregon
NACM is a primary resource for business credit professionals and their companies. Our professional and knowledgeable staff are here to assist you with everything from educational training classes & certifications; the right credit reporting firm for you; or filing collection claims.

NATA Credit Card Processing
Bobby Walker
1120 W. Fairview Dr. #66
Springfield, OR 97477
(541) 780-4242
[email protected]
The NATA credit card program headed up by Bobby Walker has saved our members thousands of dollars on credit card processing fees. One NATA member is saving over $30,000.00 in his first year! This is a very valuable program and for more information please call Bobby Walker at 541-780-4242 or the NATA office.
Niedermeyer Risk Management LLC

Jon Niedermeyer
9340 SW Beaverton Hillsdale Hwy Suite A
Beaverton, OR 97005
(503) 477-7754
[email protected]
Independent insurance agency specialized in supporting small businesses find and manage affordable group health benefits. Additional services include Risk Management, Property & Liability for Personal and Commercial clients.
Oregon Lien Service

The company serves dealerships, repair shops and the Towing industry with possessory lien services, which allows the legal disposal (sale) of unclaimed vehicles.
Regence

The Regence Dental plan offers full coverage so you can be proactive about dental care which supports your overall health.
SAIF Corporation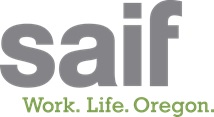 SAIF is Oregon's not-for-profit workers' compensation insurance company.
SVN Imbrie Realty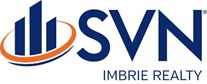 Eric Larpenteur
10260 SW Greenburg Rd. Suite 530, Portland, OR 97223
[email protected]
SVN Imbrie Realty is here to help with your automotive real estate needs- buying, selling, and leasing.
Vantage Point HR

Protecting Your business with better HR decisions
We are best suited to a small business with 2-50 employees
Our focus is on HR fundamentals to help you manage risk and set employee expectations. We help you navigate the gray areas that get most businesses in trouble.
Services we provide are:

HR Consulting
HR Audit
Pay Equity Audit
Employee Helpline
HR Core

Handbooks
Job Descriptions
Performance Reviews
Special Offer for NATA members: FREE 60 minute discovery session and consultation
Willamette Valley Benefits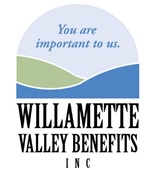 Tressa Cox is a Health Insurance broker who specializes in Medicare.  Her free services are best suited to give you advice and knowledge about Medicare and tailer-fit a plan to meet your needs.  She can be reached by phone at 503-810-2500 or email [email protected].  By contacting her office you are authorizing Tressa Cox from Willamette Valley Benefits, Inc. to contact you.
WrenchWay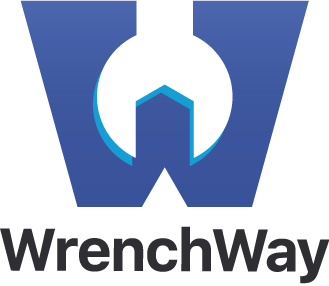 WrenchWay's mission is to promote and improve technician careers. Our software solutions help highlight top shops for technicians to work at, educate shops on how to become better employers, and help schools improve their programs and attract the next generation of technicians.